Our state capitol is home to some incredible works of urban art that celebrate the state's rich history and culture. If you're a fan of street art and want to explore the murals of Raliegh there is one guided tour called The Original Downtown Raliegh Murals and Public Art Tour and several self-guided tours including the Downtown Raleigh Murals Tour.
A tour we think you'll love
Private Mountain Mural Tour
From $400
View tour
Here are some of the murals I think are must-see in Raliegh.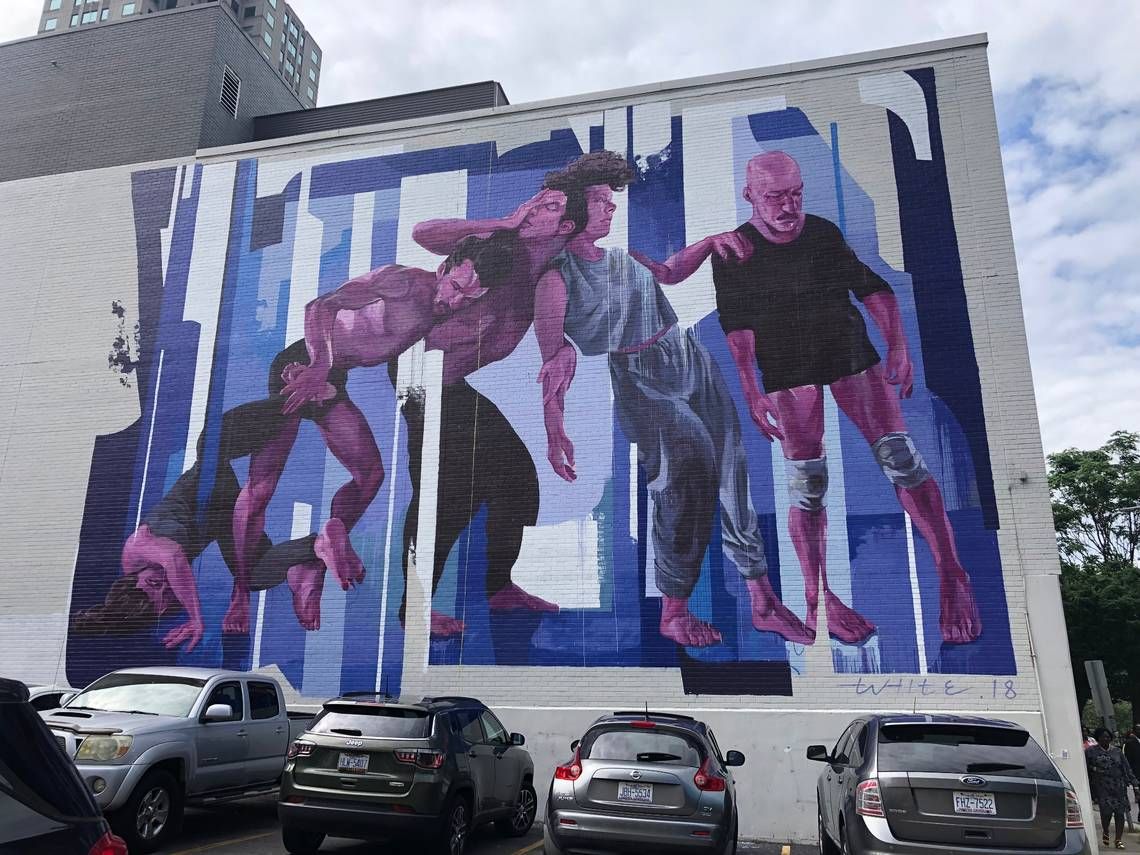 Abstracted Motion Google Fiber AR mural
When viewed with the naked eye, "Abstracted Motion" depicts five figures in shades of purple and blue, hitting an array of poses. But, when viewed with an accompanying Android smartphone app, the 40-by-60-foot mural practically leaps off the wall. The art piece, painted by Raleigh artist Taylor White, is considered one of the world's first augmented reality (AR) murals.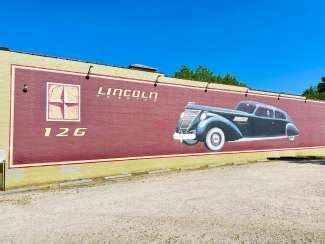 Honest Abe mural
Ever wondered what it would be like to see Abraham Lincoln cruising around behind the wheel of a Lincoln automobile? Well, wonder no longer, because the Lincoln Theatre hosts a beautiful mural that brings that exact scene to life on the live music venue's west-facing wall.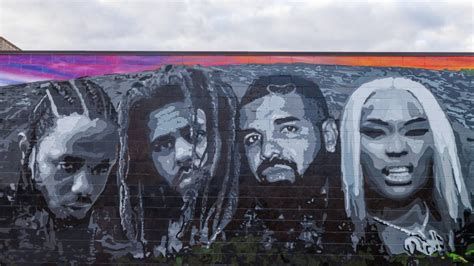 Mount Rushmore of Hip Hop (feat. J. Cole)
Raleigh is one of four cities where you can gaze upon a mural that celebrates what followers of Spotify's wildly popular Rap Caviar playlist voted as the Mount Rushmore of 2010s hip hop. The mural on S. Dawson St. features colossal portraits of Drake, Nicki Minaj, Kendrick Lamar and Fayetteville native J. Cole.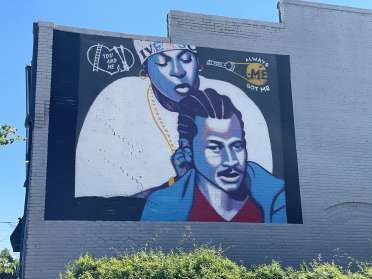 Ann and Allen Iverson mural
As part of CAM Raleigh's Above The Rimexhibition (closed in Feb. 2019, the exhibit explored basketball through the lens of art from 16 international artists), Stephen "ESPO" Powers re-created a scene from 1990s NBA history—Allen Iverson, sitting on the bench during an actual game, having his hair braided by his mom Ann. A "shoutout to moms everywhere," as Powers described it on Instagram.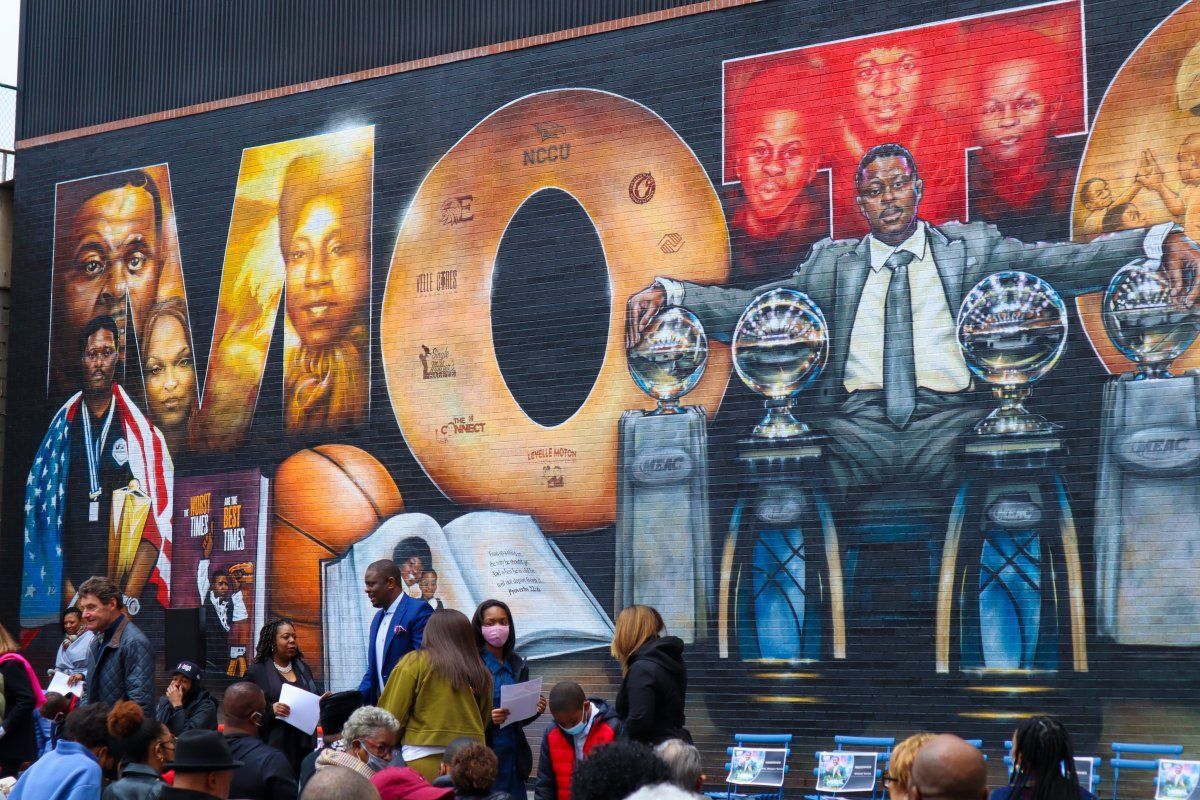 Honoring Levelle Moton
North Carolina Central University coach LeVelle Moton is a certified living legend, a distinction now immortalized via a beautiful mural at the corner of Salisbury and Hargett Sts. in downtown Raleigh. Designed by Adam Williams and constructed by mural artist Sean Kernick, the piece features Moton surrounded by championship trophies, family and organizations like the Raleigh Boys and Girls Club that helped shape him. "Coach Mo," who grew up in Southeast Raleigh, leaves his mark on the region, on and off the court, giving back and inspiring through the Velle Cares Foundation as well as transforming his old Raleigh neighborhood by partnering with the city to develop more affordable housing.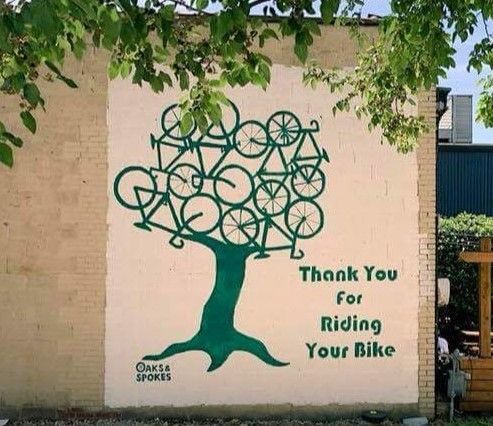 Oaks and Spokes mural
Teamwork makes the dream work. That's why Oaks and Spokes, a nonprofit organization fostering the cycling community in Raleigh, partnered with Crank Arm Brewing (a rad bike-themed brewery in downtown Raleigh's Warehouse District) to thank riders for doing what they do.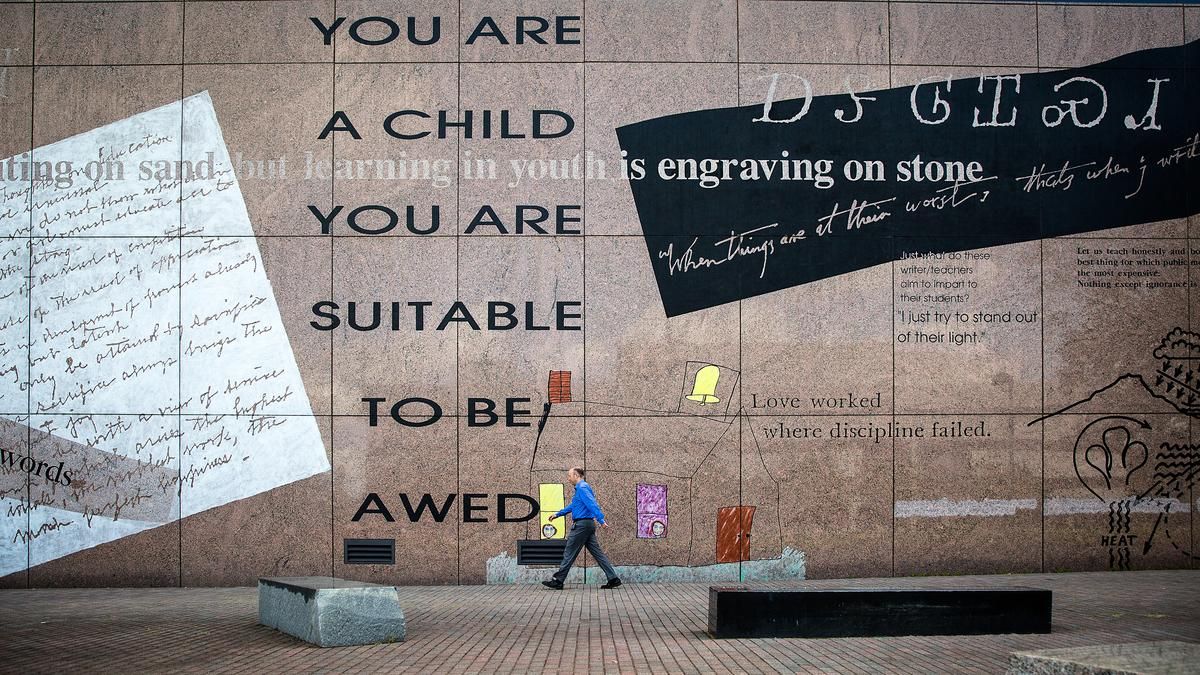 Education Wall 1992
Take a stroll around Government Mall off Wilmington and Lane Sts. in downtown Raleigh, and you'll end up passing "Education Wall 1992." By pairing quotes like, "You are a child. You are suitable to be awed," with kid-like doodles and drawings, the mural inspires the student in us all.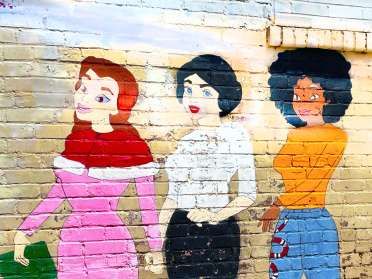 At CAM Raleigh, artist Dorian Lynde's critically acclaimed No Damsel exhibition was a hit. The exhibition featured a series of murals and paintings with reimagined, modern-day Disney princesses.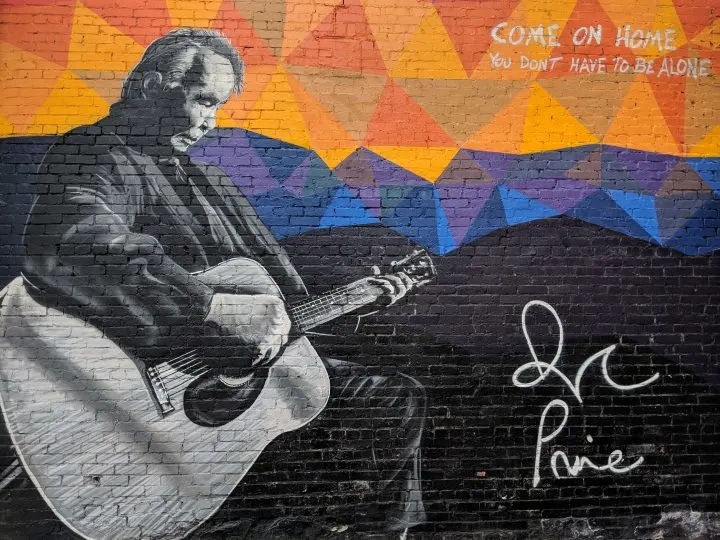 John Prine Tribute
As part of the 2019 Grammy push, the record label for John Prine—the late American country and folk music legend—commissioned this mural to be painted by artist Scott Nurkin during the 2018 PNC presents Wide Open Bluegrass festival in downtown Raleigh. John Prine was an American singer-songwriter of country-folk music that has elements of protest and social commentary.

The Good of the Hive
Look out for this giant mural when you visit the North Carolina Museum of Natural Sciences. "The Good of the Hive" is an artistic initiative founded by Matthew Willey on a personal commitment to hand-paint 50,000 honeybees—the number necessary for a healthy, thriving hive—in murals around the world. You can find 11 on the mural in Raleigh!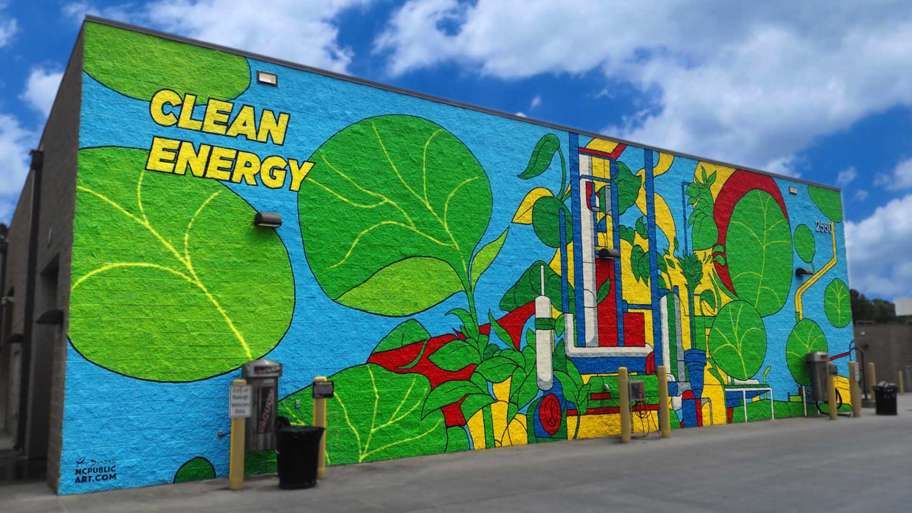 Energy
Artist Max Dowdle created two murals at the City's Vehicle Fleet facility off Westinghouse Boulevard, highlighting the City's commitment to green energy.
The murals highlight renewable propane, a plant-based fuel from vegetable oils and other fats. Renewable propane produces far less greenhouse gas emissions than fossil fuels and is essential to the City's Community Climate Action Plan.
Max was inspired to create "In the Land of Clean Energy," which depicts a clean energy machine located among large-scale vegetation, showing how nature and machines can co-exist. The two murals, one on a sustainable propane tank and one on a block wall, are located at the City of Raleigh's Vehicle Fleet at 2550 Westinghouse Blvd.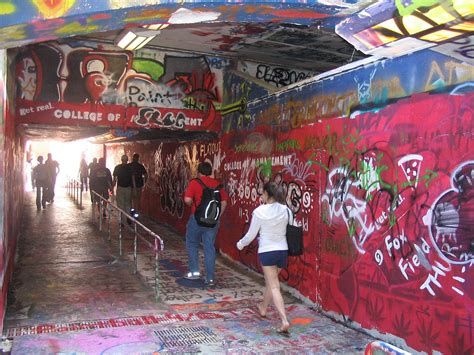 Free Expression Tunnel
The iconic Free Expression Tunnel is the longest, widest and most heavily-used pedestrian tunnel on the North Carolina State University campus. True to its name, it's also where students and visitors alike can express thoughts and feelings about anything—some of which manifests itself in some truly unique artwork. Local tip: Look for the "Express Yourself" plaque dedicated by the University in 2006.
Next time you venture to our state's capital make sure to enjoy these great public art installations and so many more!